Number Eight Hamilton Street, Lubec, Maine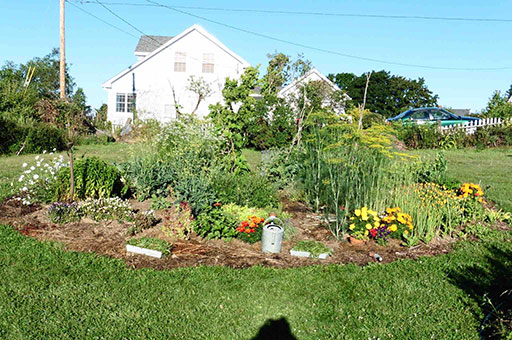 The Vegetable Garden gets bigger each year. We can never tell what's going to work, but generally you're free to take home all the zucchini your car (or overhead baggage compartment) can hold.
We have raspberries in season, generally every year.
Sometimes there are pies.
Dill gets out of control.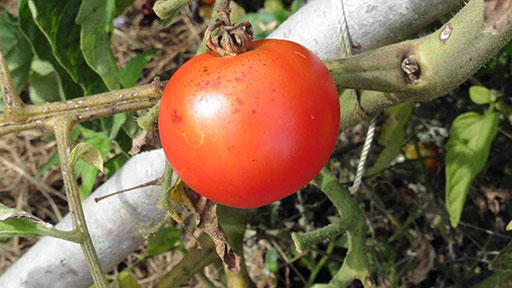 So do tomatoes, near the end of summer.
Wildflowers are everywhere, all summer long.
Some people are overwhelmed by the musical activities here...
others maintain their composure.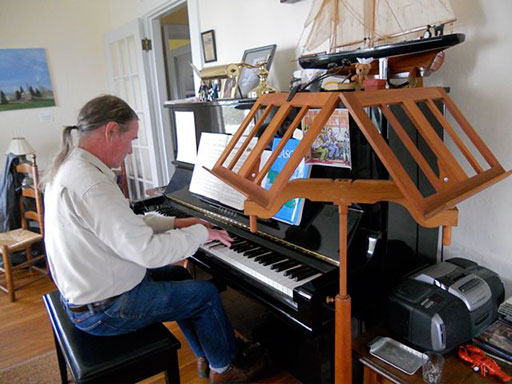 The piano is a nice big Yamaha upright. This piano is reserved for having FUN. Do your practicing in your assigned Summerkeys spaces.
The other guests will thank you and love you.
We encourage the mastery of difficult piano techniques.
People here play into the night. But don't worry:
everyone knows when it's time to be quiet.
The bedroom called The Room with No View boasts a commanding view of roofs and eaves. However tiny, it's the cutest,
coziest room in the house, and closest to the bathroom.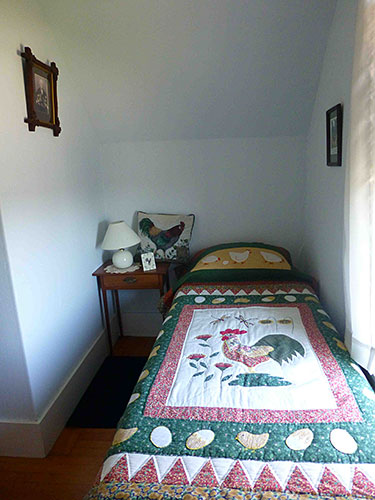 In past years you may have known the newly redecorated Chicken Room as The Zen Room, but we threw out the futon and got a really nice bed.
It's a very tiny room, but it works fine.
For those who have stayed here in the past, the kitchen has recently been back-dated and up-dated. There are new cabinets and more kitchen toys, too. New Microwave, Panini Maker, more coffee makers,
Fancy Juicer, and more new additions every year.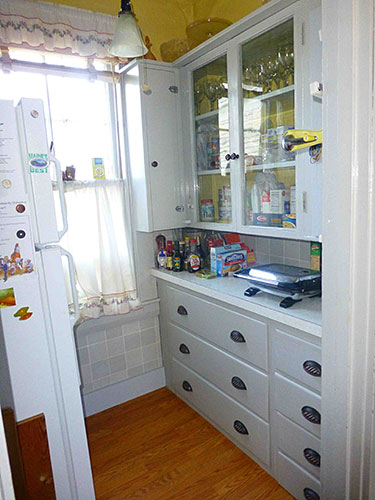 We have a real old-time pantry adjoining the kitchen. Some of the drawers have ancient utensils that came with the house.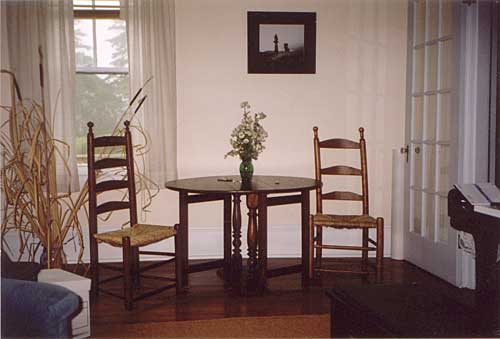 The Breakfast Corner looks out to the lighthouse in the harbor. Most of the furnishings and many of the guests are as quirky as that chair on the right.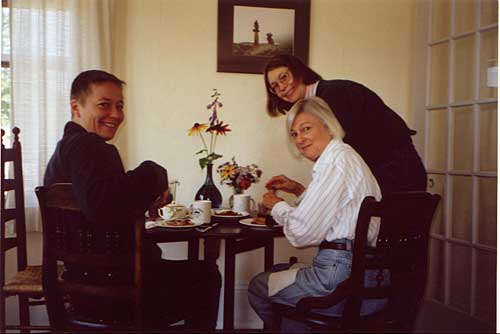 Karin, Rachel and Arlynn made breakfast,
and there was a lot left over for the rest of us.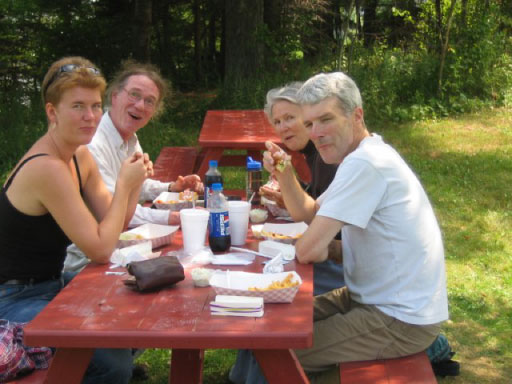 We do quite a bit of Eating.
You're on vacation. It's safe to eat lots of dessert.
Our suppers tend to be communal, but only when we all feel like it. If you're an enthusiastic cook, the kitchen is yours.
If you're simply an eager eater, go for it!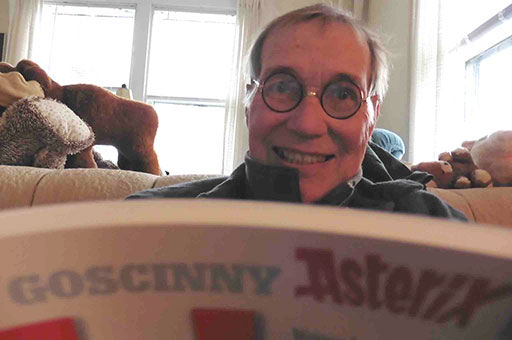 Most people bring along summer reading. I keep mine on the light side.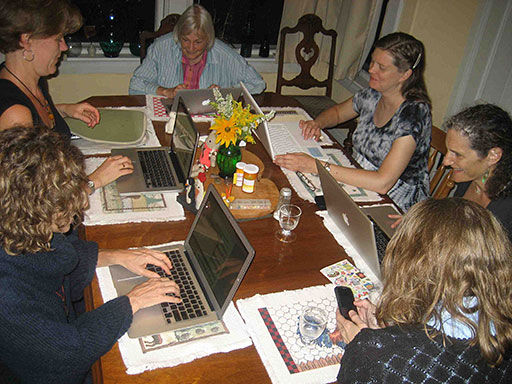 Yes we have WiFi. Sometimes it gets out of hand. Somehow
it can provide a social occasion in its own right!
Some weeks we can have some pretty unusual music. It's not everywhere that you can hear three flutes and viola da gamba!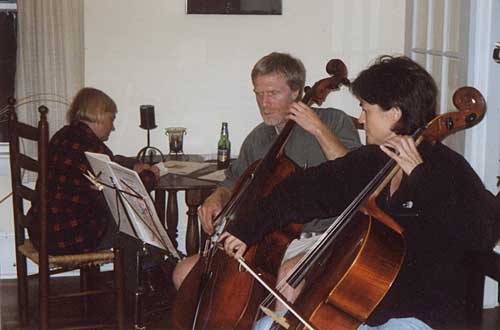 We allow the maximum legal number of cellists
to live at 8 Hamilton Street.
Of course we like cellists!
...and violinists.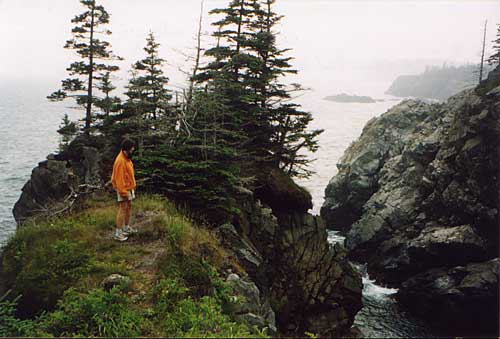 The coastal hiking trails in Lubec are spectacular. Some people come back year after year just for the scenery...and for music making.
Quoddy Head State Park, Lubec, has the most spectacular scenery on the eastern seaboard. A 20-minute walk along the cliffs will lead to a three hour hike and a week-long visit. This photo is of a cairn on Quoddy Head. You can build your own.
Lubec sunsets are the best this side of New Mexico. I don't know why.
This was taken in my driveway.